We have an ongoing battle here in our household. A battle of which salsa flavor is better – the sweeter, tomatoey kind, or the zingier, onioney kind? Zachary prefers the former and I prefer the latter. For once though, we were actually able to agree on one that felt like it served both of our needs. Behold the goodness: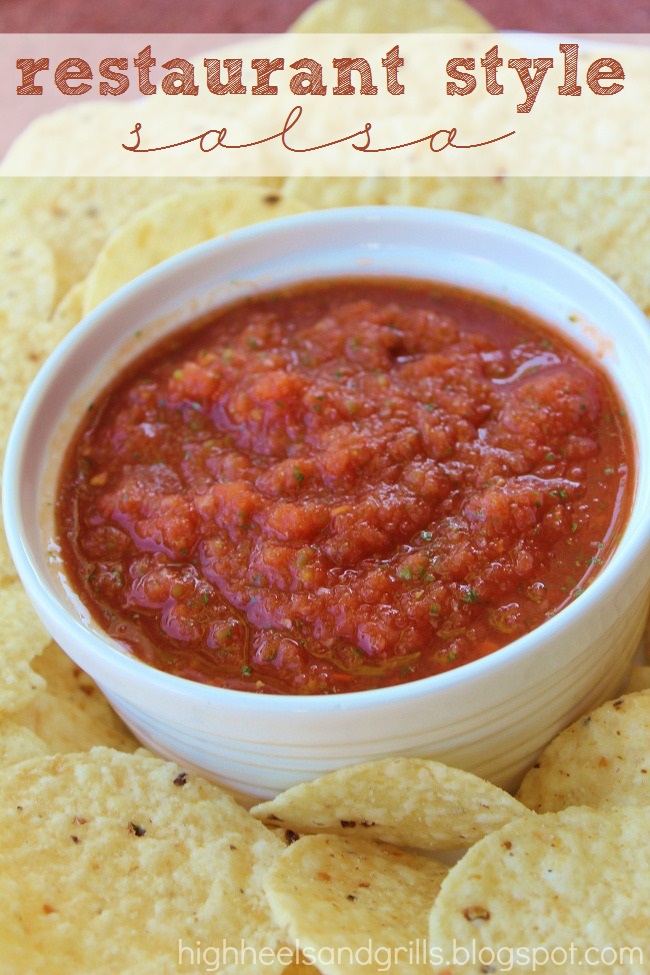 I made this salsa last year and I have to be completely honest – it absolutely tanked. It was the first time I'd ever made salsa of any kind and let's just say that there is an entire batch of it, sitting in some landfill right now. I thought I'd give it another go though, because I knew it had a lot of potential and this time I was much more satisfied. So satisfied that this may be the only salsa I'll be able to eat for the rest of my life because it spoils me so much. The flavors are incredible! (This recipe was adapted from The Pioneer Woman.)
Ingredients:
1 can (28 oz.) whole tomatoes, drained
2 cans (10 oz) diced tomatoes and green chiles, drained
1/2 large onion, chopped
1 clove garlic, minced
1 whole jalapeno, chopped
1/2 tsp. salt
1/2 tsp. ground cumin
1/2 cup cilantro, or to taste
1/2 whole lime juice
Combine all ingredients in an 8+ cup food processor until desired consistency. (I like mine smooth, so I give it a nice and steady grinding until it's practically pureed. You can do it more or less, depending on how you like it.)
Taste test with a tortilla chip and adjust seasonings to liking.
Salsa is best served after letting sit in the refrigerator for at least an hour.
I could live off of chips and salsa if you'd let me and this recipe is definitely one that I would never get sick of. Enjoy!
-Sarah