Philly Cheesesteak Tin Foil Dinners – Beef, green peppers, onions, mushrooms, provolone, salt, and pepper, wrapped up in an easily made tin foil packet.
Welcome to another Man Monday.
Sarah has been on a Philly Cheesesteak kick lately. She can't get enough of them. Which is fine with me because I love the things. Interestingly enough, these Philly Cheesesteak Tin Foil Dinners actually happened by accident.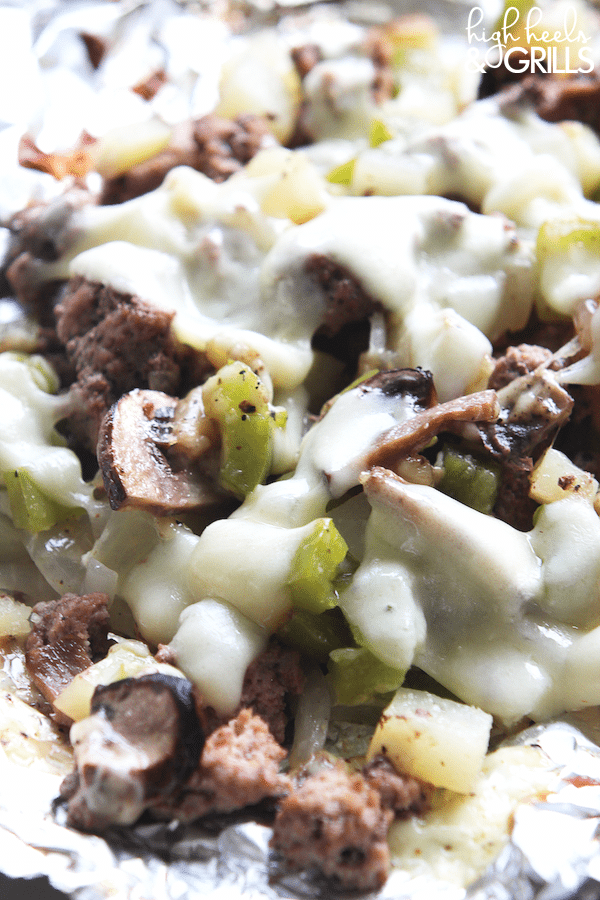 So there I was, with the two ladies in my life and my hound dog in the middle of the Colorado Rocky Mountains. We had just set up our camp, a good 100 feet from the dirt-road and no other campsite in sight. I'm setting up our camp – building a fire, setting up the tent, getting dinner ready (just regular old foil dinners), when suddenly I hear a generator being started up in some hidden camp not 50 yards away in the trees. How dare they?! This is the freakin' wilderness! Why do you need a generator? To power your iPhone so you can keep playing Candy Crush? I hope a mountain lion eats you – then vomits you back out… because you're gross.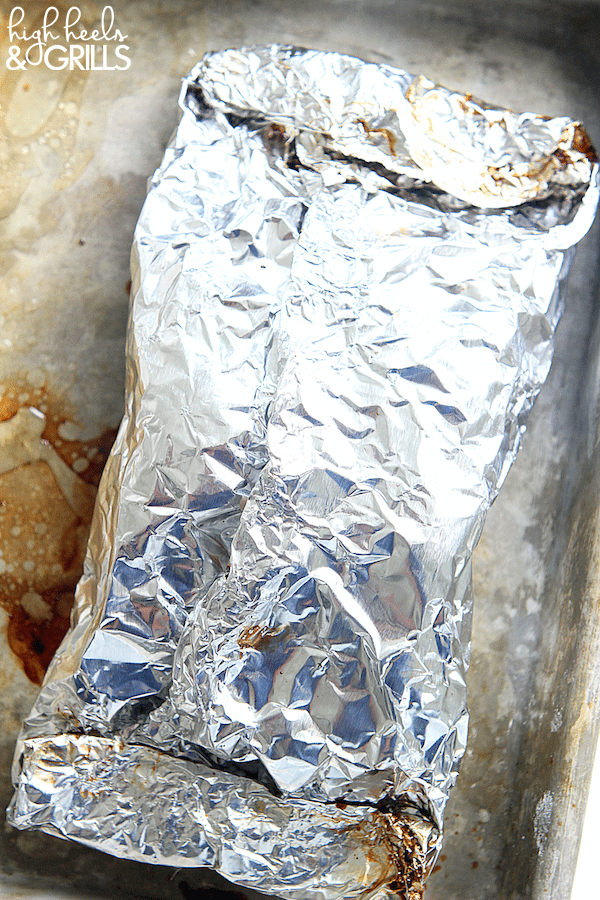 Geez. Anyway. So there I was. Making foil dinners. I'm looking around and notice something very interesting. I had beef, provolone, peppers, onions, and mushrooms – I had a philly cheesteeak on my hands! Of course, I had all the other stuff like potatoes and carrots, but why not just try this Philly foil dinner? Well the rest is history folks. We GREATLY appreciated these Philly Cheesesteak Tin Foil Dinners.
Thank goodness too, because the trip itself was kind-of a let-down. #thanksColorado A mountain lion didn't eat the generator user. Neither did it eat the campers that showed up later and decided to have a rock concert in the middle of the night. But a figurative mountain lion ate my appreciation for Colorado camping. Man, I can't drive 3 hours to get away from the riffraff? What do I gotta do to get some solitude in this state?! #Utahisbest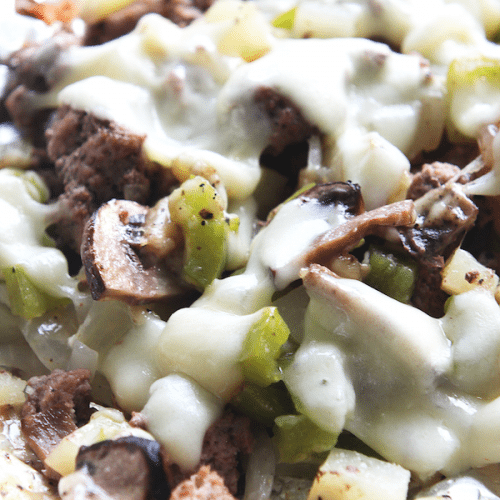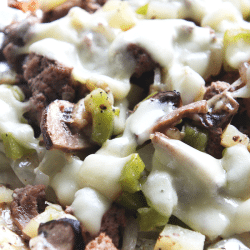 Philly Cheesesteak Foil Dinner
Ingredients
1

lb

ground beef

2

Russet potatoes

chopped

1

green pepper

chopped

1/2

large onion

chopped

1

cup

sliced mushrooms

4

slices

provolone cheese

salt and pepper

to taste
Instructions
(If using an oven) Preheat oven to 400°

So easy – Divide all the ingredients into fourths.

Place a nice 1/4 lb layer of meat on a 14" x 14" square foil piece. You can do a solid patty of meat or disperse the meat into chunks.

Pile a desired amount of the remaining ingredients into your own individual meal.

Be very generous with the salt when seasoning your uncooked pocket of awesome. Put more than you think you will need. Somehow, the salt kinda disappears during the cooking process, so be liberal.

When the foil dinner is built according to your desires, wrap it up in the foil. Bring two sides in and crease the sides together, folding over a few times to make a tight pocket. Take the open sides and fold them closed until your fold runs into the food piled inside.

Place the packet on a cookie sheet and bake for about 20-25 minutes - no need to flip or double wrap.
Recipe Notes
If you want to do this over a fire instead, place your dinner very close to (or even directly on) a pile of hot coals/briquettes. Cook for approximately 10 minutes, flipping halfway through.
-Zach