Use our Easy Meal Plan to put together your dinner menu this week. We provide 6 dinners, 2 desserts, and 1 breakfast and all the recipes are delicious!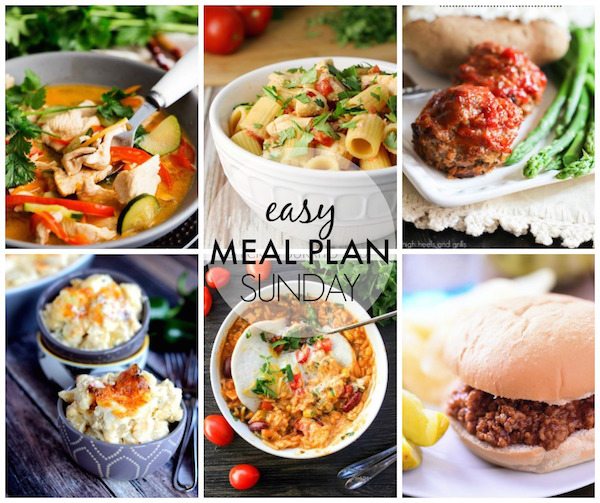 Welcome to Easy Meal Plan #36!
Is it warming up where you're at?! It has been in the fifties almost every day this week here in Cheyenne and it has been glorious! We went to Denver this weekend and it got as high as 70 degrees. We were in heaven. Nothing makes me more excited than warm weather after this long and cold winter. I hope it has been just as enjoyable for you as it has been for us!
I hope you enjoy these yummy recipes in this week's easy meal plan!





DATE NIGHT
-KITCHEN CLOSED-

Smothered Chicken Burrito Soup



Raspberry Filled Cupcakes


Reese's Peanut Butter Bars


-Sarah
Facebook | Pinterest | Twitter | Instagram | Contact