Use our Easy Meal Plan to set up your menu for the week! Includes 6 dinners, 2 desserts, and 1 breakfast idea for your Saturday morning.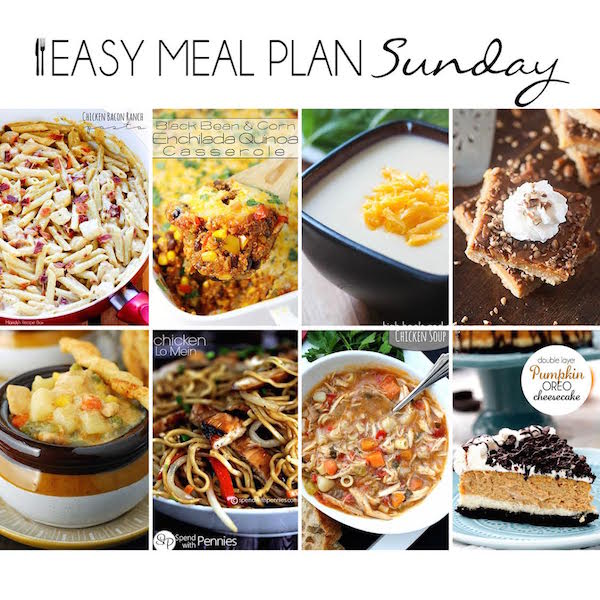 I just got put in as the 2nd counselor in the primary presidency in my church today and normally, I would be kind of nervous about it. But I am so freaking excited I can hardly stand it! I work with three other ladies and I can already tell that I'm going to love their guts. Plus, my kid now goes to nursery like a champ, so Sunday is a blessed day for me now. Holla!
Let's get this show on the road and check out the delicious recipes for the week, shall we? Also, you should probably know that we added another peep to our team, Rachael from Eazy Peazy Meals, and with it, we added a breakfast recipes for your Saturday morning enjoyment! You're welcome. XO

BLACK BEAN AND CORN ENCHILADA QUINOA CASSEROLE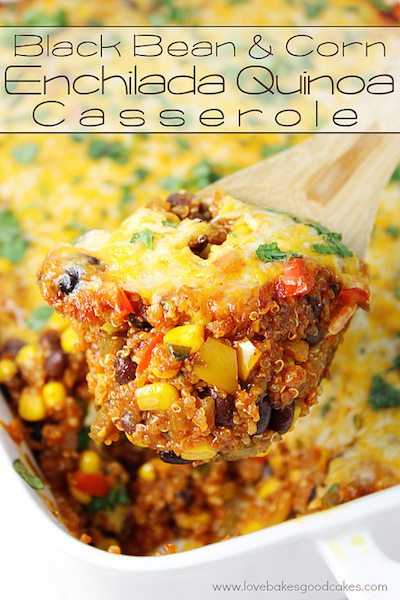 CHICKEN POT PIE SOUP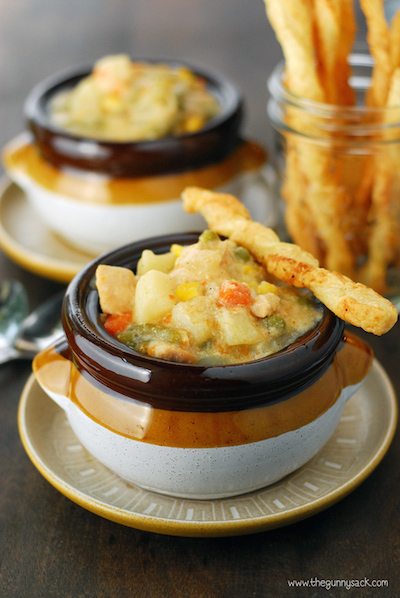 ZUPAS WISCONSIN CAULIFLOWER SOUP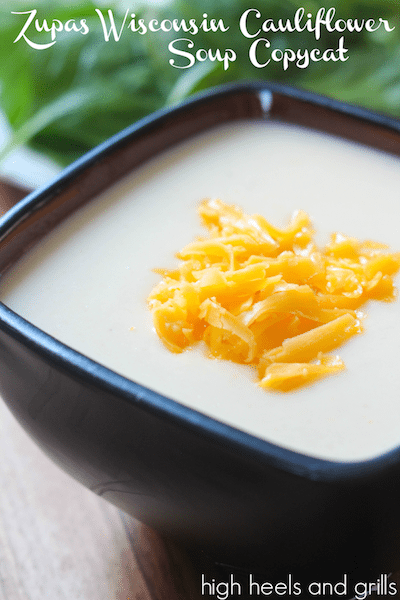 DATE NIGHT! -KITCHEN CLOSED-

RASPBERRY VANILLA CEREAL SMOOTHIE BOWL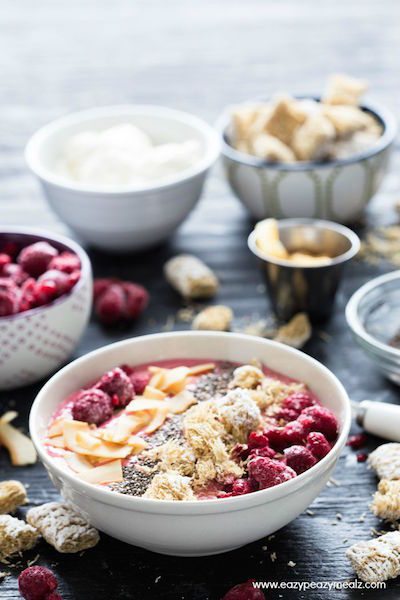 CHICKEN BACON RANCH PASTA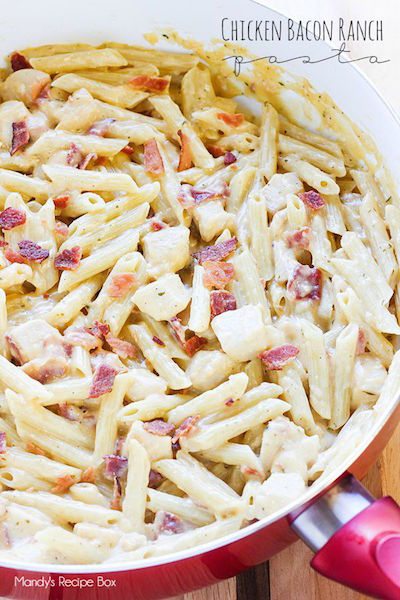 SICILIAN CHICKEN SOUP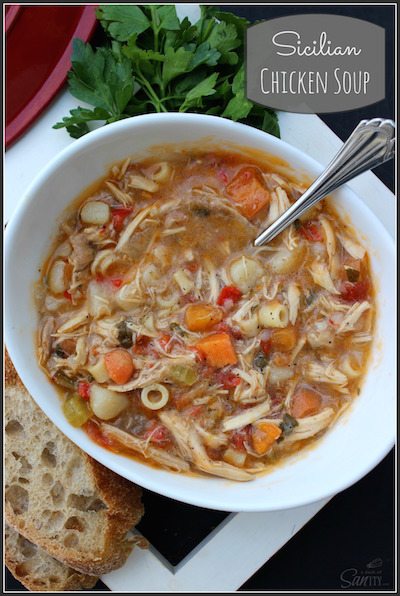 DOUBLE LAYER PUMPKIN OREO CHEESECAKE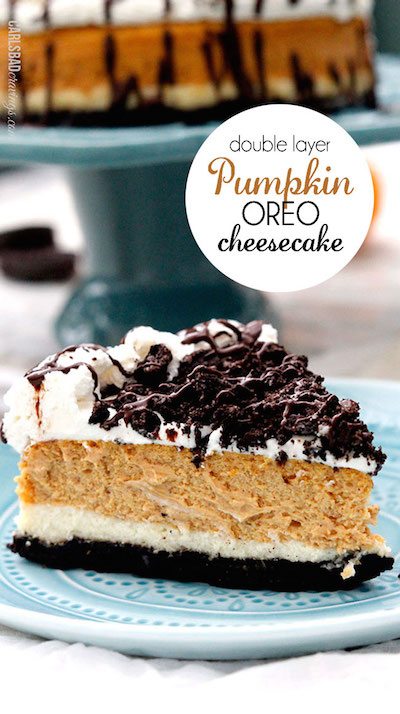 PUMPKIN PECAN OATMEAL BARS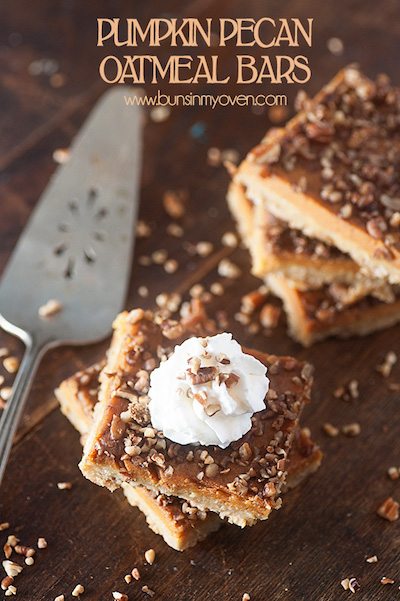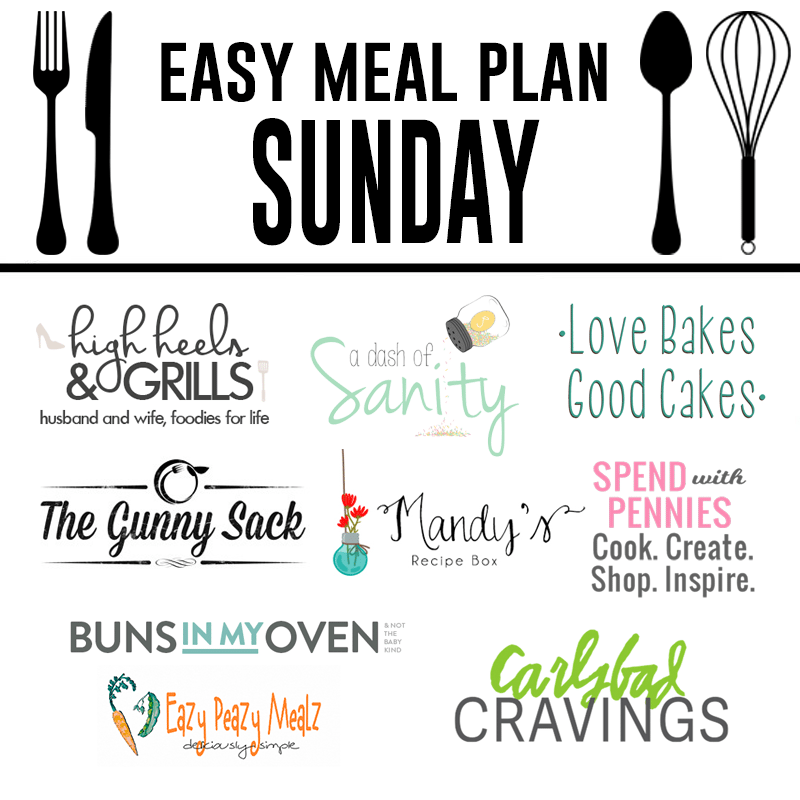 High Heels and Grills | A Dash of Sanity | Love Bakes Good Cakes |The Gunny Sack |Mandy's Recipe Box |Spend with Pennies |Buns in My Oven | Eazy Peazy Meals | Carlsbad Cravings -Sarah Facebook | Pinterest | Twitter | Instagram | Contact Be sure to pin this for later!