Is there anything more homey than macaroni and cheese? I don't think I know a single person that hasn't tasted it at least once in their life – especially the Kraft mac n' cheese. I remember threading the noodles onto each prong of my fork and eating it triumphantly. It sure took a long time to get through my bowl, but boy was it fun!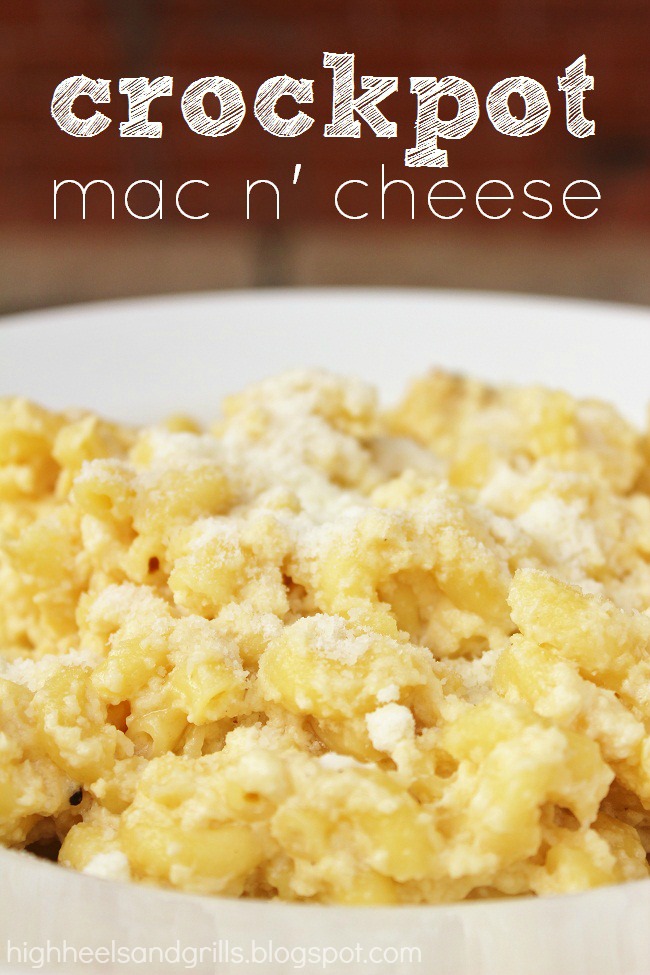 This recipe may not be as quick as Kraft mac n' cheese, but it's still just as easy! It has become a family favorite here at our house and we love making it any chance we get. (Recipe adapted from A Whisk and A Prayer.)
Ingredients:
1-1/2 cups milk
1 (12 oz.) can evaporated milk
1/4 cup (1/2 stick) butter, melted and cooled to room temp.
3 eggs
1/2 tsp. salt
3 cups shredded Italian blend cheese
1/2 pound elbow macaroni
Black pepper
1/2 cup grated Parmesan cheese
Grease the inside of your slow cooker with cooking spray.
Combine milk, evaporated milk, butter, eggs, and salt in crockpot and whisk until smooth.
Add the Italian cheese and macaroni and sprinkle with pepper to taste – stir gently to coat evenly.
Sprinkle the Parmesan cheese on top.
Cover and cook on high for 30 minutes.
After 30 minutes, reduce the temperature to low and cook for 1.5-2 hours, until center does not jiggle and pasta is tender.
Place this cheesy goodness in a bowl and eat like you've never eaten before.
Be sure not to overcook it because it dries out quickly. It may taking making it a time or two, just to get familiar with it, until you know what you like best. Hope you like it!
-Sarah