I'm pretty sure that I've said before on this blog that I do not like fruit pies. I know, I'm kinda crazy. And picky. Don't hate. The two traditional Thanksgiving pies I can't get enough of though, are pumpkin {Which I already shared my variation of} and pecan! If you're a pecan pie lover like I am, then you're going to love these muffins. They seriously taste exactly like pecan pie! They're really easy to make too. I did it on my lunch break the other day, so that gives you an idea of how quick it is. {Note: I don't have a very long lunch break. ;)}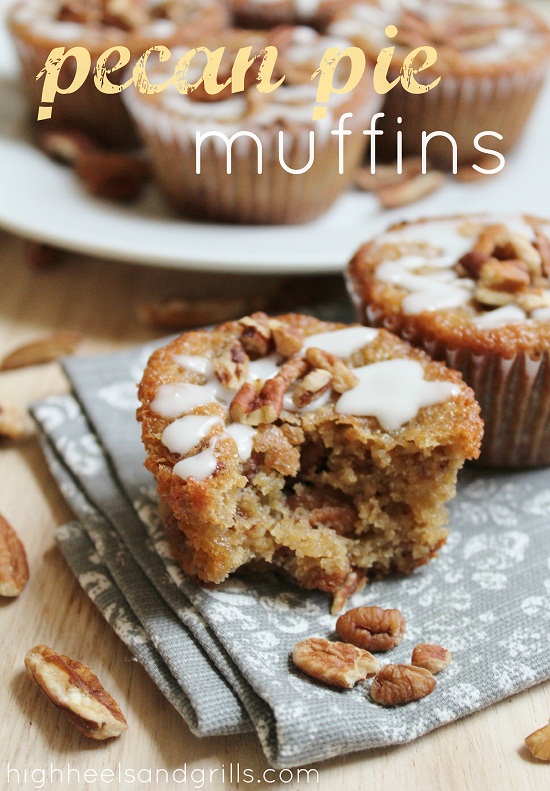 I may just make these every year for Thanksgiving from now on. {Speaking of Thanksgiving, can you believe it's in less than a week?? Where has the time gone?!} This recipe was found in the Worldwide Ward Christmas Cookbook. {My favorite cookbook.}
Ingredients:
2 cups pecans, chopped
2 cups brown sugar, packed
1 cup flour
4 eggs
1 cup (2 sticks) butter
Preheat oven to 350°F.
Fill a muffin tin with muffin liners.
In a large bowl, combine chopped pecans, brown sugar, and flour.
In a separate bowl, beat the eggs until they are foamy.
Mix the eggs and butter.
Add to dry ingredients and stir only until moistened.
Spoon the batter into the muffin tin, filling each cup 2/3 full.
Bake for 18-23 minutes.
Remove from pans immediately.
I found that it was kind of difficult to remove the liner without the whole muffin falling apart, but it's a little bit easier if you let them cool completely. You could also try going commando on the whole liner part and then you wouldn't have to worry about it. I hope you enjoy this lovely treat!
-Sarah