Here's an easy take on the all-too-famous lemon bars!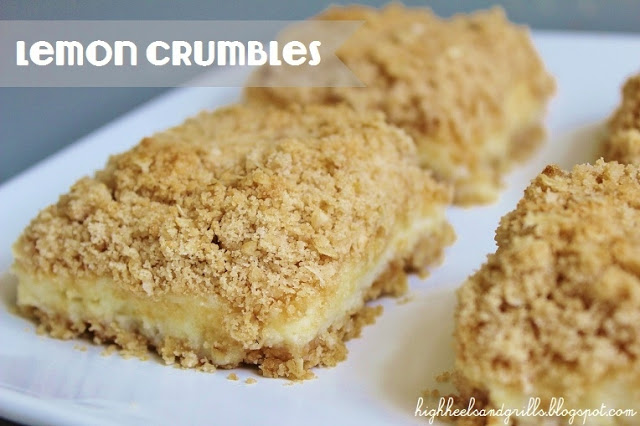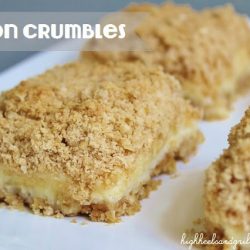 Lemon Crumbles
Ingredients
1/2

up butter

softened

1

cup

brown sugar

packed

1-1/3

cups

all-purpose flour

1/2

tsp.

salt

1

tsp.

baking powder

1

cup

oats

1

14 oz. can sweetened condensed milk

1/2

cup

lemon juice

zest of 1 lemon

optional
Instructions
Preheat oven to 350 degrees Farhenheit.

Mix butter and brown sugar until well combined.

In a separate bowl, sift together flour, salt, baking powder, and oats.

Add oat and flour mixture to butter/sugar mixture and combine well.

Press half of the resulting mixture into the bottom of an 9x13 inch pan. (Or for thicker bars, put it in an 8x8 pan)

In another bowl, whisk together sweetened condensed milk, lemon juice, and lemon zest - spread on top of oat mixture.

Spread the remaining oat mixture over the sweetened condensed milk layer evenly. (Do not pack down, just sprinkle it all on.

Bake for 20-25 minutes, or until golden brown
Wanna know the secret ingredient? Sweetened condensed milk. Just add that to a little lemon and voila! You have your filling. These are ridiculously easy to whip up. Like ridiculously. But you would never know by how good they are! I got this recipe from The Girl Who Ate Everything and am I ever glad I did.
These are served best cooled, so the condensed milk has time to set up and doesn't get all over the place. Either way though, they are delightfully delicious!