Our Easy Meal Plan is great for putting your dinner menu together for the week! It's made up of six dinners, one breakfast, and two dessert recipes and your family is sure to love it!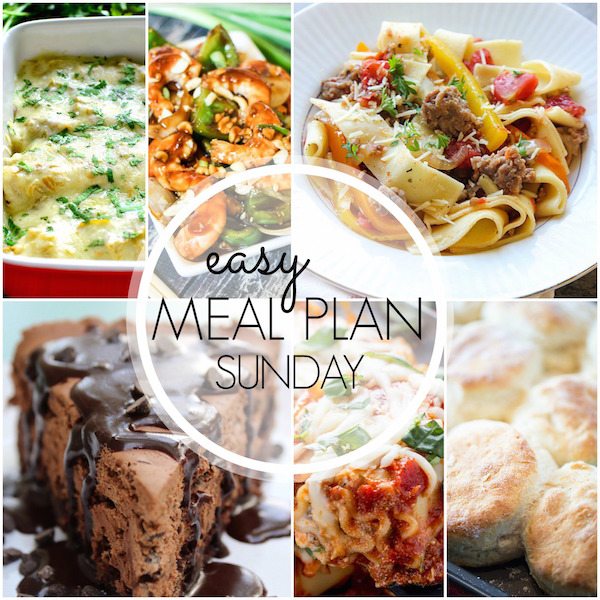 Welcome to Easy Meal Plan #41!
Guys! It finally happened! Addi has slept through the night, not once, not twice, but three times this week! I seriously can't even tell you how ridiculously happy this has made me. Especially since baby number two is coming in about five weeks. Hopefully we have cleared up any sleep issues before he gets here and I'm just going to cross my fingers that she doesn't regress at all after he is here, since I have heard that is common. Regardless, I am over the moon about it and my tired brain is so, so grateful for a little bit of extra sleep.
Let's take a look at this week's easy meal plan, shall we? I may be biased, but that Chicken Tikka Masala with Naan for Sunday's meal is a must-make for the week! I can't even tell you how amazing it truly is. Enjoy!
Spicy Italian Lasagna Roll-Ups
Italian Sausage, Peppers, and Noodles
DATE NIGHT
-KITCHEN CLOSED-
10 Minute Spicy Shrimp Stir Fry
Chicken Tikka Masala with Naan
Fudge Brownie No Bake Cheesecake
-Sarah
Facebook | Pinterest | Twitter | Instagram | Contact
Be sure to pin this for later!