Our Easy Meal Plan is packed for of easy and yummy dinner ideas. Plus, there are two desserts and one breakfast for your weekend indulgence!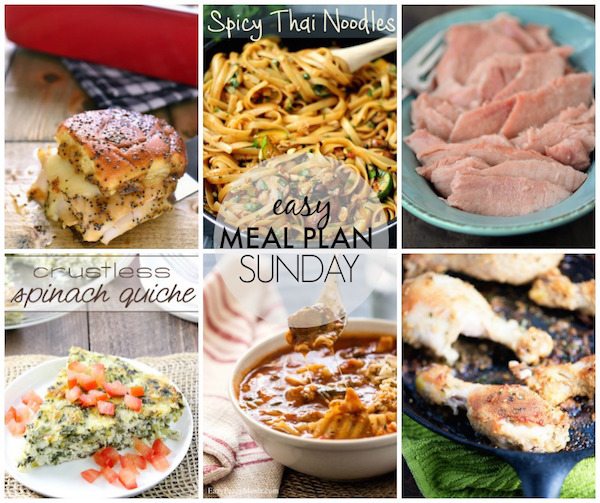 Welcome to Easy Meal Plan #37!
We were suppose to be in Seattle, Washington right now, but when we stayed the night in Denver the day before our flight, the hotel experience with Addi was so miserable, that we were afraid of what five days in a hotel room with her might do to us. It was awful! So, sadly, we cancelled our trip. Zach still kept his leave though and has been home with us all week. I have to admit that it has been pretty dang awesome. It makes me wish that he never had to go to work! Someday, we will have enough saved up to where we can both just be home together all day.
One of the best parts of him being home is the fact that he cooks almost every meal and I don't even have to worry about it. Ha! I'm not ready for him to be gone tomorrow. I guess I can use some of these easy meal plan ideas to keep us happy and fed! Hope you enjoy them, too.


Baked Turkey Cheese Sandwiches





DATE NIGHT
-KITCHEN CLOSED-



Double Chocolate Brownies


-Sarah
Facebook | Pinterest | Twitter | Instagram | Contact
Be sure to pin this for later!