Our Easy Meal Plan is great for families that want to enjoy dinner together, but don't want to spend hours in the kitchen!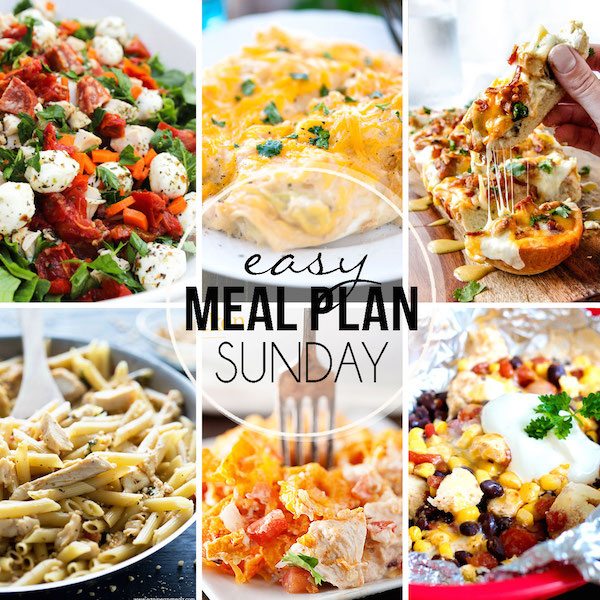 Welcome to Easy Meal Plan #32!
I didn't work out at all when I was pregnant with Addi and I seriously paid for it afterwards. This go-around, I've been trying to be more consistent at it and it's amazing how much better I feel! There are a few other moms that go in the morning as well and when we showed up the other day and one of the other little girls was there, Addi and her ran to each other and gave a big hug and it was about the cutest thing ever. I love seeing her make friends. So, yes. I'm trying to be healthier and then there are days like today where I ate 7 molasses cookies in one setting. Yikes. I will admit, they were delicious and I don't regret a thing. Here's to better days!
Anyway, enough rambling. Long story short, it's good to be healthy, but don't be too hard on yourself. In the meantime, here are some delicious recipes to make your dinner planning that much better this week!


DATE NIGHT
-KITCHEN CLOSED-


Alice Srings Chicken French Bread Pizza



Lime Posset with Fresh Raspberries

High Heels and Grills | A Dash of Sanity | Love Bakes Good Cakes |The Gunny Sack |Mandy's Recipe Box |Spend with Pennies |Buns in My Oven | Eazy Peazy Mealz | Carlsbad Cravings
-Sarah
Facebook | Pinterest | Twitter | Instagram | Contact