Welcome to Manday (too lazy to write Man Monday…explained below),
So I just finished writing a 12 page paper, a 1 page discussion, and a 1 page literary review summary.  So forgive me if I don't want to write much this week.
These
peppers
are
great.
The end.
Bah ha! Just kidding. I'm a survivor. Though I've just waded through the torrents of master's degree hell, I shall press on and write this blog post.  I take strength from the ever persistent Alfalfa from the Little Rascals. He never gave up on Darla. Even after farting bubbles in front of her (and a multitude of laughing on-lookers), he refused to give up. In the end, he wins the girl. You're a champ Alfalfa!
Anyway, food… right? Yes.
If you are looking for a great, simple, and delicious appetizer, these little guys should do the trick. Just don't eat them while watching a documentary about Auschwitz. Otherwise, every time you eat them, you will get depressed and sad and miserable and stuff, as a result of some horribly designed conditioned response.  Not that this happened to me or anything…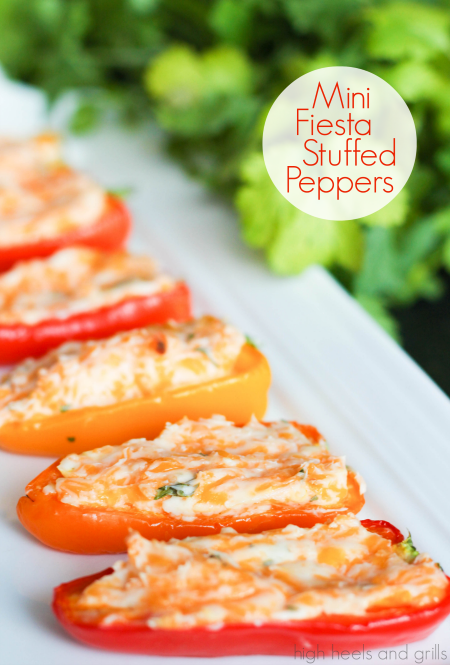 Mini Fiesta Stuffed Peppers

Makes 12-18 peppers
Recipe from A Few Shortcuts
Ingredients:

12-18 mini peppers
8 oz cream cheese, softened
4 oz shredded cheddar cheese
4 oz Monterrey Jack cheese
1 tbsp lime juice
1 tbsp cilantro, chopped
1/2 tsp garlic salt

Preheat oven to 350ºF.
Slice the peppers in half, hot dog style. Clean out the seeds and white membrane with a spoon. For the love of Zues, DON'T touch your eyes… or other tender areas… until you wash your hands. 😉
In a bowl, mix all the cheeses, lime, cilantro, and garlic salt.
Carefully (or not, they're your peppers not mine) spoon the filling into each pepper. Be generous.
Bake the peppers on a cookie sheet for 20 minutes or until melty and browned.
Wow. I just realized this post was all over the place! Papers, Alfalfa, Peppers, Auschwitz… I'm glad you guys even deal with me at all… At least enjoy the peppers will you?
-Zach