I love ribs. Really. The inner caveman in me, whom I call "Ogg," comes out big time when I'm eating ribs. In fact, this is usually the conversation on-scene:
Zach: Ogg hungry! Where meat?
Sarah: Zach, please stop talking like that.
Zach: Ah, juicy rib-flesh! Give, now! *Zach ravenously tears into the ribs while disregarding all aspects of manners*
Sarah: …
Zach: Ogg no more hungry. Ogg love meat!
Sarah: Thanks for the conversation tonight Ogg, you're a real charmer.
Believe it or not, I've never made ribs… ever. This was my first attempt and it turned out rather nicely. I got the idea for this recipe from several different places, but made it my own. In other words, this is an Ogg original! It's easy enough for Ogg too; however, it does take a while. Plan for at least 2 hours from start to finish.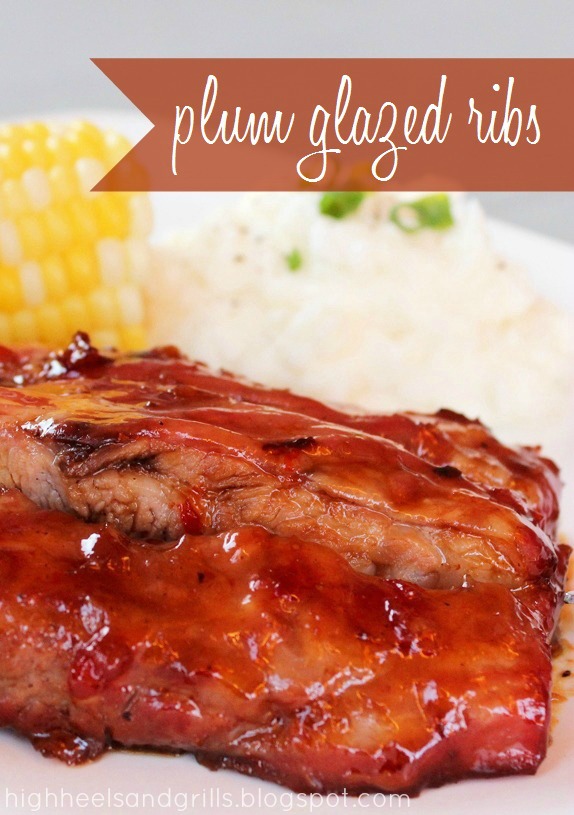 This recipe can be completely different depending on what kind of chili sauce and hot sauce you prefer. If your chili sauce is less-sweet, use more plum preserve. If you like a sweeter chili sauce, use less plum preserve… you get the idea. Makes around 4 servings.
Ingredients:
4 lbs of pork or beef ribs (beef slightly won out on the taste test for us)
1 cup plum jelly/jam/preserve
1 cup sweet chili sauce (my favorite is the mae ploy brand)
1 tablespoon hot sauce (sriracha anyone?)
1/4 cup soy sauce
salt and pepper
Directions:
Preheat the oven to 350 degrees. Salt and pepper the individually cut ribs. Place the ribs in two 9″ x 13″ glass casserole dishes. Cook in the oven for 45 minutes.
While the ribs are cooking, prepare glaze/sauce by mixing the remaining ingredients in a large saucepan and bringing to a boil. Reduce to a simmer for another 10 minutes, stirring frequently.
Heavily baste the ribs in the prepared sauce. Place the ribs back in the oven. Cook for 45 minutes or until tender. Periodically turn the ribs over and coat again with the sauce every 10 minutes or so while cooking.
Any remaining glaze can be used as a dipping sauce. However, Ogg won't judge if you decide to just drink it… it's that good. Enjoy!
-Zach
Linking up here.