Here, we will show you just how to make a fall-apart roast. It will be moist, flavorful, and will melt in your mouth. Sounds like an amazing dinner recipe!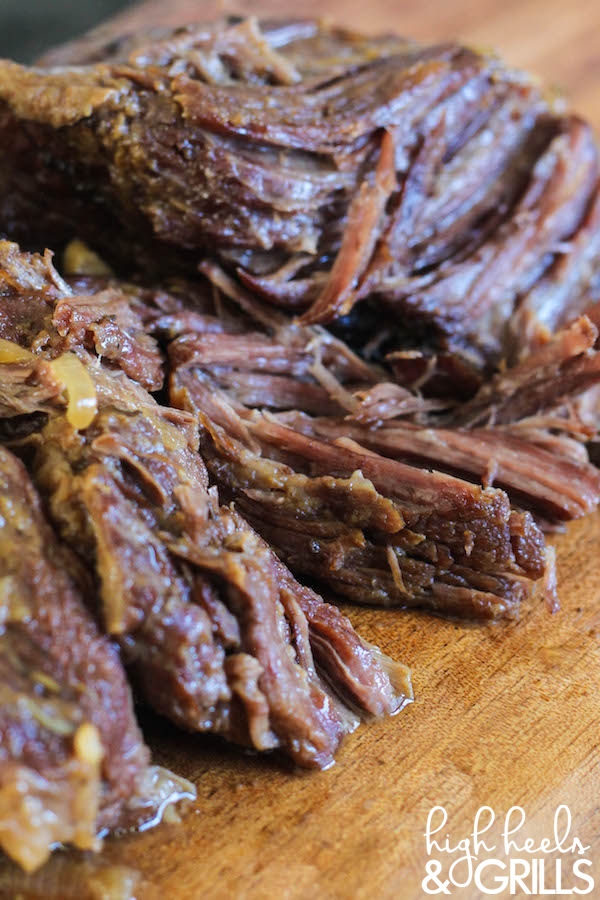 Welcome to a very manly Man Monday. Why is it so manly? Because you will FINALLY learn how to make a pull-apart roast. So for years I've been making roasts… This is usually how it goes…
Sarah: This is a really good roast Zach, good flavor.
–15 minutes later—
Sarah (still chewing the same piece of roast):  *Takes a gulp of water* Man, that was good.
Zach: Well, I'm glad you liked the first bite, because the rest of your roast is cold… who are we kidding? This roast sucks.
Sarah: No, no, no! The roast is very delicious.
Zach: That's your way of saying the flavor is good but the tenderness is non-existent.
Sarah: … How was your day today? *Looks away sheepishly*
Well, my friends, I'm here to tell you that I have unlocked the key to a delicious pull-apart roast! Hear ye, hear ye! Listen up and take notes!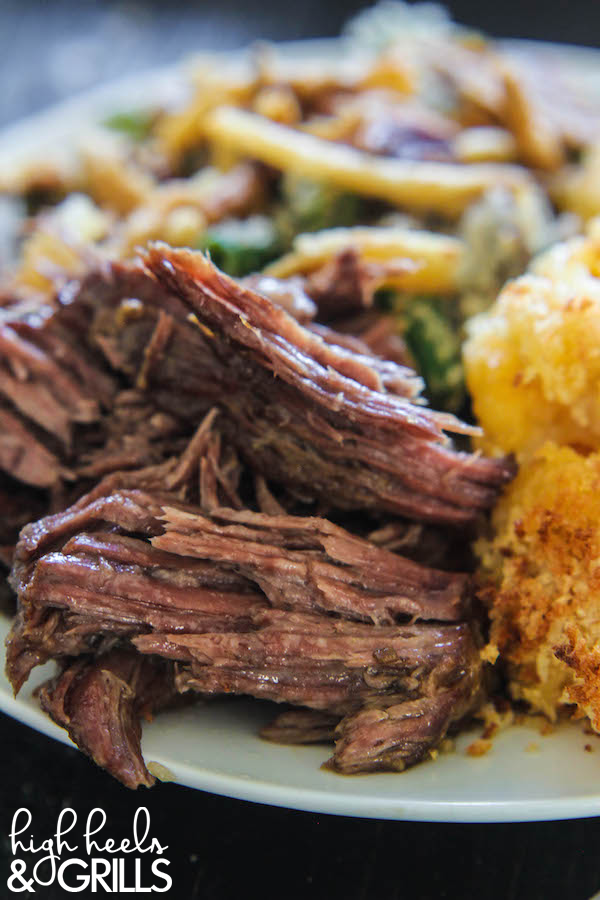 So, step 1 – the MOST IMPORTANT STEP. Pick a good roast. The best roasts will have some good marbling in them, like a chuck roast. Chuck roasts are moderate in price for good quality– that's what I use! *Warning* If you use a different roast, you are straying from my "pull-apart guarantee". Other good choices for roasts would be the ball tip and eye of round roasts. However, both of those will be tougher and will require longer roast times. Personally (and I may get flack from saying this, but I stand by my reasoning), I do NOT use rib eye or tenderloin for the slow-cooker. That's like putting a fat diamond on a ring made of plastic… Just a waste.
Step 2 – Lots'o'patience. Patience. Maybe this is why most people struggle at making tender roasts… they aren't willing to let it slow-cook for longer than 2 hours. If you slow-cook a roast for two hours and then throw a rage-fit when it's not tender, I will take your Man Card from you and burn it.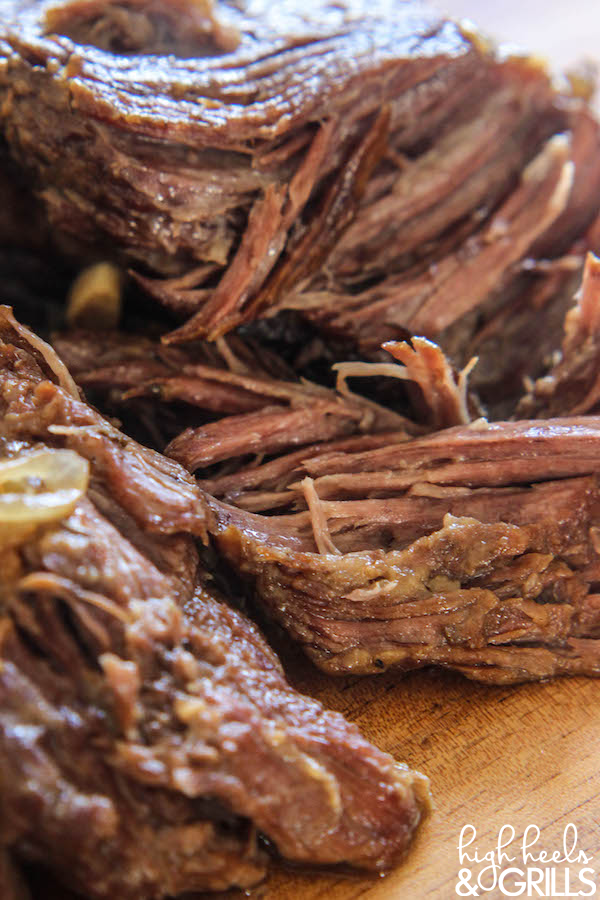 That's it. Two main steps to a GOOD pull-apart roast. Pick a good roast with a hefty heap of patience. You follow the steps outlined in this post and I promise you a delicious pull-apart roast. Now, if you follow the recipe outlined below… it will also taste VERY good. Promise.
Do this and impress those you entertain, be it family or friends. Soon they will be asking YOU how to be awesome.
-Zach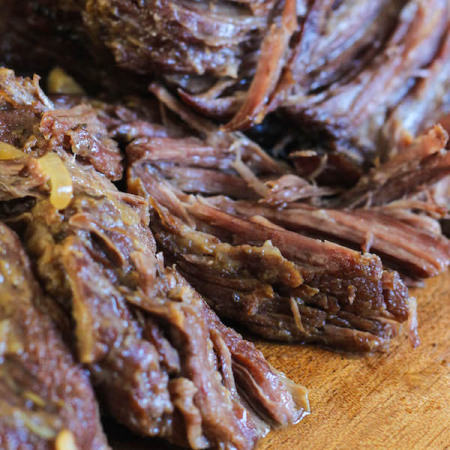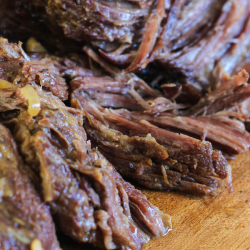 How to Make a Fall-Apart Roast
Here, we will show you just how to make a fall-apart roast. It will be moist, flavorful, and will melt in your mouth. Sounds like an amazing dinner recipe!
Total Time
8
hours
10
minutes
Ingredients
2

lbs

Chuck roast

cut into quarters (at minimum)

3

tablespoons

flour

1

tablespoon

salt

1

teaspoon

pepper

2

tablespoons

olive oil

1

medium onion

sliced

1

clove

garlic

minced

1

tablespoon

brown sugar

2

cups

beef stock

2

bay leaves
Instructions
Whisk your flour, salt, and pepper together. Liberally coat all sides of each piece of your roast in the flour mixture, set aside.

Get your olive oil nice and hot in a large skillet (please don't burn your house down). Using tongs, sear each side of each piece of roast in the hot oil.

Place your sliced onion, garlic, brown sugar, bay leaves, and beef stock in the slow cooker. Stir until the sugar is dissolved. Turn the heat to low.

After the searing is done, place your roast pieces into the slow cooker, on top of the onion slew. Put the lid on and slow-cook for at least 8 hours. Add salt to taste.
Nutrition Facts
How to Make a Fall-Apart Roast
Amount Per Serving
Calories 266
Calories from Fat 153
% Daily Value*
Fat 17g26%
Cholesterol 78mg26%
Sodium 1084mg47%
Potassium 518mg15%
Carbohydrates 6g2%
Protein 23g46%
Vitamin A 18IU0%
Vitamin C 1mg1%
Calcium 31mg3%
Iron 3mg17%
* Percent Daily Values are based on a 2000 calorie diet.
Facebook | Pinterest | Twitter | Instagram | Contact