Welcome to Man Monday!
If you haven't figured it out by now, I love making my own stuff. It's a challenge! I think to myself, "I bet I could make that, and it would taste awesome." Then I go prove/disprove it to myself. This recipe I PROVED.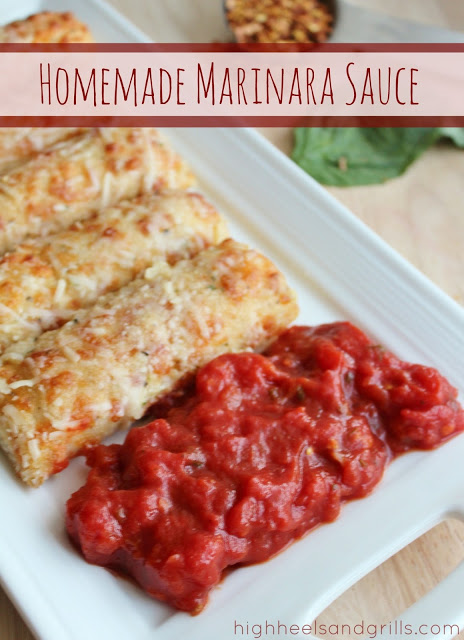 This recipe makes about 2 cups-ish of sauce (enough for two pizzas).
Ingredients
1 6 oz can tomato paste
1 10 oz can diced tomatoes (I like my sauce chunky… if you don't, blend/chop them up more)
1/4 cup water
1 clove garlic, minced
1/2 cup onion, diced
3 fresh basil leaves, minced
3 sprigs of fresh oregano, minced
1/2 teaspoon red pepper flakes
1/2 tablespoon salt
1 teaspoon black pepper
1 teaspoon sugar

Directions
Combine all ingredients into a pot and mix. Bring sauce to a boil while stirring frequently, then reduce heat to low and let simmer for 45 minutes. Stir occasionally.
The funny thing about this easy recipe is there IS NO SECOND STEP! It's that easy.
We used this recipe to make a pizza (stay tuned for that recipe!) and we used it as a dip for breadsticks. For both experiences, it was a screamin' success. Next time, I'll try it on spaghetti!
-Zach
Linking up here.