I don't know about you guys, but it's been warm around these parts lately. We had kind of a cold spell last week, where I had to put a jacket on to take our puppy for a walk, and then all of a sudden, I now feel like I'm dying in shorts and a t-shirt! I can't think of a better way to cool off AND to send out the summer (can you believe it's already the middle of August??) than with a nice, cold glass of frozen coconut limeade.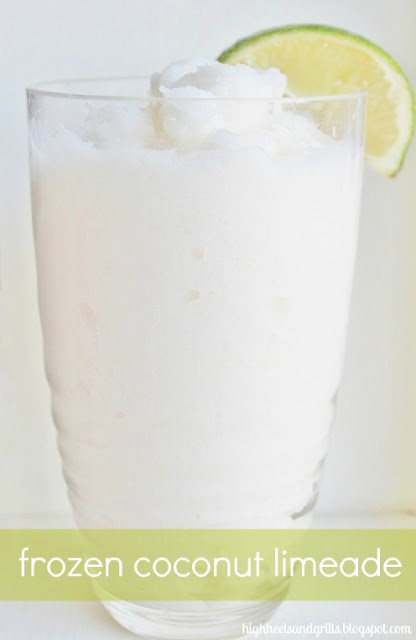 I really can't complain too much about the heat because we spent last year in Del Rio, TX where it was well over 100 degrees for the majority of the summer. That's actually when we discovered this glorious drink. I think we ate at least an entire batch of it every day, sometimes two! Thank you Amy, for sharing this recipe with us!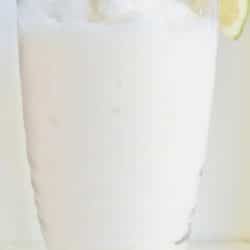 Frozen Coconut Limeade
This Frozen Coconut Limeade is so refreshing and delicious!
Ingredients
5.5

cups

ice

3/4

cup

Coco Lopez Cream of Coconut

1/4

cup

frozen limeade concentrate

1/8

cup

water
Instructions
Add all ingredients to blender and blend until smooth.
That's easy enough right? So easy, that you should try it with other concentrates like lemonade or strawberry! Yum!