You know all of those end-of-the-summer barbecues you're going to be attending before school starts? Well, I have the perfect (and easiest!) side dish for you to bring along! I went over to my friend, Brooklyn's house the other day to do some crafts and hang out when she pulled out a bowl of cole slaw. After scarfing it down in minutes, I knew I had to have the recipe for it immediately!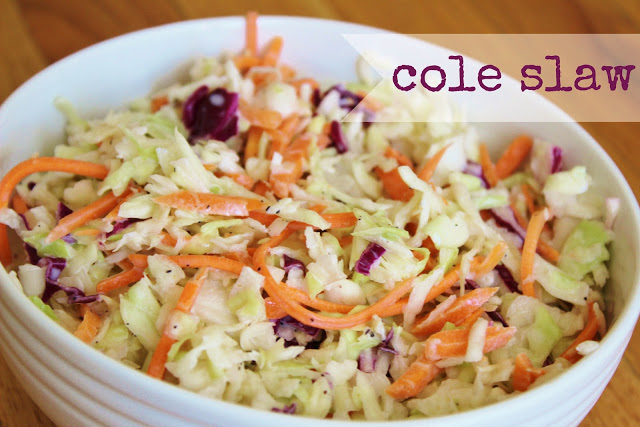 I've always been a cabbage lover. When my little sister would be picking it out of her salad during dinner, I'd gladly be asking for more. This combination makes it even more yummy!
Cole Slaw
This cole slaw is really simple, but really tasty! Just mix and let sit and you have a delicious side dish to take to your next barbecue!
Ingredients
8

cups

shredded cabbage

1

cup

shredded carrots

1/2

cup

mayonnaise

1/3

cup

white sugar

1/4

cup

milk

1/4

cup

buttermilk

2.5

Tbsp

lemon juice

1.5

Tbsp

white vinegar

1

tsp

salt

1

tsp

pepper

1/4

tsp

onion salt
Instructions
In a large bowl, combine the cabbage and carrots.

In a separate bowl, mix all of the other ingredients together.

Pour the wet mixture over the cabbage mixture and combine well.
Brooklyn told me (and I agree) that it tastes a lot better after it has been sitting in the refrigerator for a day or so. It gives it some time for the cabbage to soak up all the delicious juices. Either way though, it still tastes fantastic!
-Sarah