Welcome to another Man Monday. Stuffed Jalepeños have always been one of my favorite appetizers. If it's on the menu at a restaurant, you better believe that I'm poppin' 'em down as fast as you can figure out how to pronounce "jalepeño." So, thought I, "if you like them so much, why don't you make them?" So I did! The inspiration to a Man Monday post takes this path often.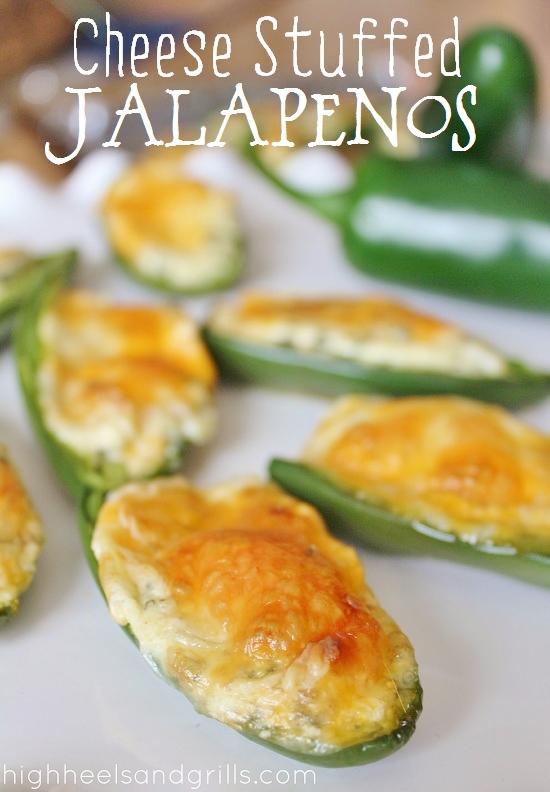 I took the lazy way out and looked up a recipe that I thought looked good. Why re-invent the wheel? You can find the original recipe at Simply Recipes. So without further ado, I present to you some delicious (and easy) party pleasers!
Ingredients:
12 jalepeños, cut in half and gutted (I'm sure there is a more eloquent way of describing it but this is MY blog)
3/4 cup cream cheese
2 oz jack cheese, cut into 1.5-inch slices, one for each pepper (or monterey-jack cheese)
1/4 cup onion, minced
1/4 cup cilantro, minced
1 1/2 teaspoon cumin
1 teaspoon salt, or more to taste
Line your baking sheet with tin-foil, and preheat your oven to 375°
Mix all of your ingredients together (minus all the peppers and cheese spears)
Pipe (or spoon if you don't want to feel all fancy and stuff) your filling into each pepper half. Place one of your cheese spears on the top of each pepper.
Bake for 20-25 minutes.
We made these for a family function at my parents' house. Nobody had just one. No joke. They're a hit!
-Zach