This microwave 3-Minute Chocolate Chip Cookie recipe is great for when you're craving a cookie but don't want to make a full batch.

Man Monday Time!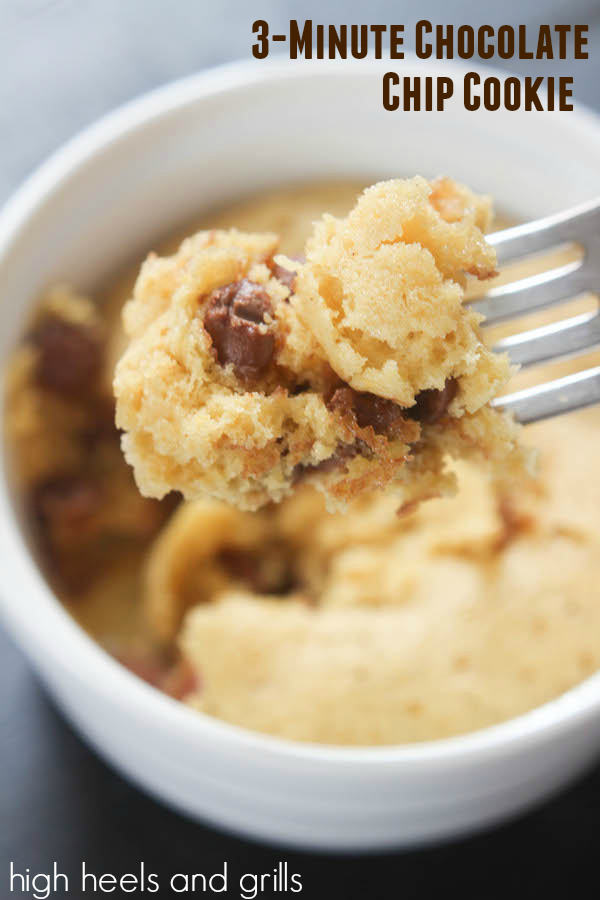 Zach here. Do you ever have those moments when you just want a chocolate chip cookie SO bad? The hankering is so profound it even interrupts your lounging while watching the Walking Dead? You meander upstairs only to quickly become overwhelmed and disappointed when you realize making a cookie is going to take like 30 minutes! But what happens to Rick Grimes!? I can't wait that long!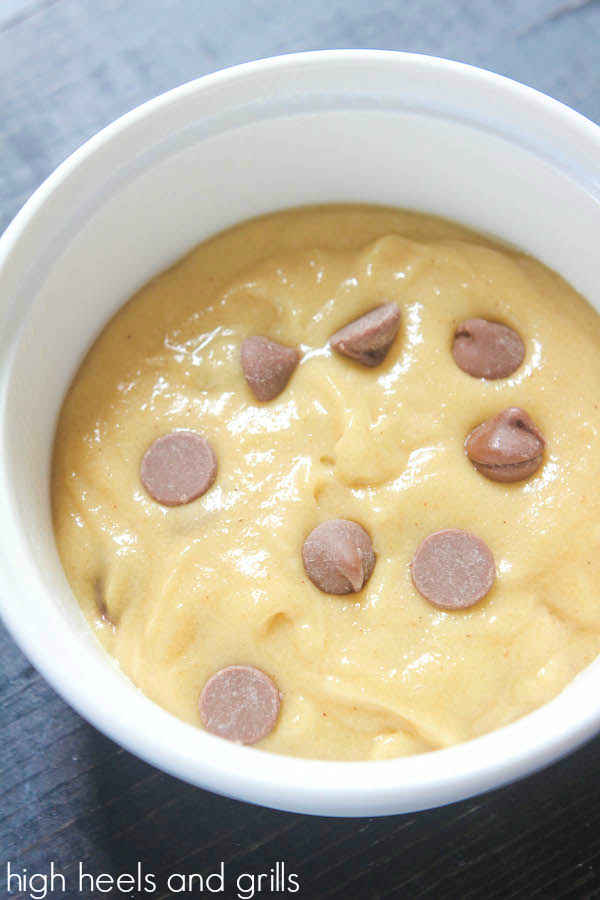 Well, that's never happened to me *cough*, but I have a solution. This chocolate chip cookie literally takes 3 minutes to cook. No joke.
Oh, and the best part? It's actually enjoyable. To illustrate, let me tell you a TRUE story about this very cookie…
Once upon a time, Sarah and I were babysitting some neighbor kids. I made the mistake of making one of these mug cookies for the kidlets. I put the cookie on a plate, grabbed 3 forks and said, "okay guys, here it is, but you need to share this one while I make more." Have you ever seen those nature shows where a pack of wolves who haven't eaten anything in like 42 days claw at each other and bite each other to get at some well-deserved prey? And, as they eat you see pieces of animal flesh flying all over the place, but you can't ever really see what it is they are eating? Yeah, that happened. This pack of children consumed this cookie in less then 8.3 seconds. I've never been so breathtakingly astonished than the moment I witnessed the veracity and ferocity in which their prey was devoured.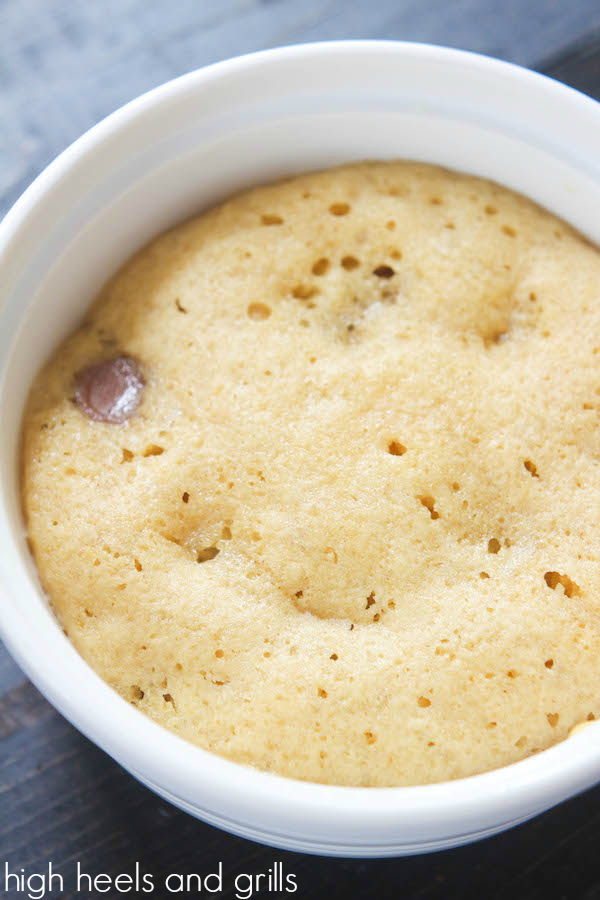 If you need your chocolate chip cookie fix quick, make this 3-Minute Chocolate Chip Cookie. You won't regret it. If you can't make this in three minutes, just go to bed. You are too tired. Not only is it quick, but it's good. Just ask the pack of kids down the street.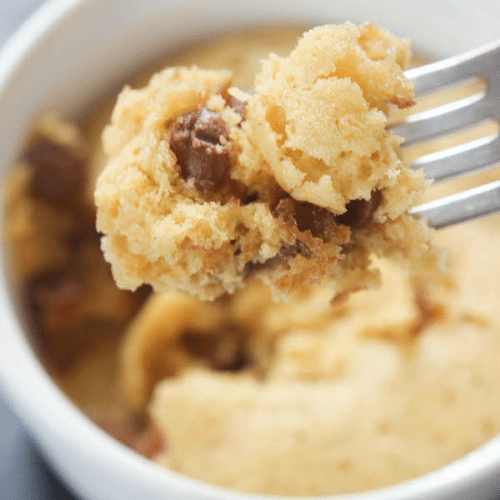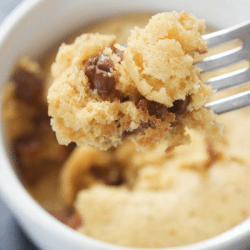 3-Minute Chocolate Chip Cookie
Ingredients
1

tablespoon

salted butter

room temperature

2

teaspoons

brown sugar

2

teaspoons

granulated sugar

pinch

of salt

1/8

teaspoon

vanilla extract

1

egg yolk

3

tablespoons

flour

chocolate chips

as desired
Instructions
Mix your butter and sugars together until well combined in a small bowl. Add your salt, vanilla, flour and egg yolk, mix again. Then add your chocolate chips. Toss everything together.

Lightly spray or coat the inside of your favorite Star Wars mug with non-stick spray or vegetable oil. Place your cookie batter inside your mug.

Microwave your cookie for 60 seconds.