Zach here.
Ladies, give me a second to talk to all 4 dudes that follow this blog, you can just plug your ears. Dudes. If your wife asks you to please write a few extra posts while she's at the blog conference, just remember the wise words of Admiral Ackbar, who said, "IT'S A TRAP!" (brownie points if you know who Admiral Ackbar is without looking him up). Seriously. Now she's convinced me to do TWO posts a week instead of just one on Man Monday. Don't worry, Man Mondays will always and forever be special. You'll just get to hear from me a little more often.
Ladies, you can unplug your ears now.
So, I hesitate to even call this post a "recipe." After all, there are only two ingredients… maybe I'll just call it a "technique." Now, this technique is so simple, and so… strange, you may question my methods. But promise me you'll JUST TRY IT! *Spoiler Alert!* You are going to try it, love it, and insist on using it at your next gathering. Everyone else will love it and say with their mouths full, "Oh my glob! What is this dip made of?" You will skillfully dodge the fruit chunks and fruit dip flying from their exclaiming mouths as you casually say, "it's a secret." Happens every time.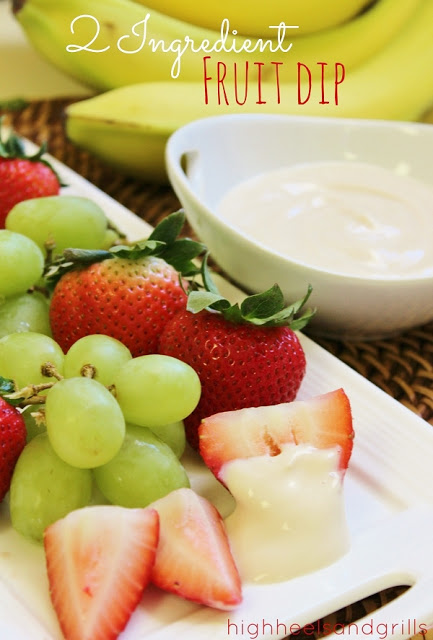 Now the nicest part is how easy it is. You can adjust the recipe to your sweetness liking, however, I believe the method below is the perfect balance.
Ingredients:
2 1/2 parts sour cream
1 part brown sugar
Directions:
(
Really? You NEED directions?)
Mix together. At first it will be all grainy and shtuff. Just let it sit for 45 seconds after the first mix and mix again for an awesomely delicious consistency. Yup. Just ONE step.
My mom would make this for us all the time growing up. This will change the way you look at strawberries forever! I honestly don't even know if I ever knew the ingredients until I was 18 or so. We just always asked for "strawberry dip." There have actually been times when I would run out of strawberries and would go grab any item in the fridge/pantry that would allow me to finish the dip. No, really. Don't judge me.
-Zach
Linking up here.