Use this Easy Meal Plan to make your meal planning easier and faster! There are 6 dinner and 2 dessert recipes from your favorite, trusted bloggers!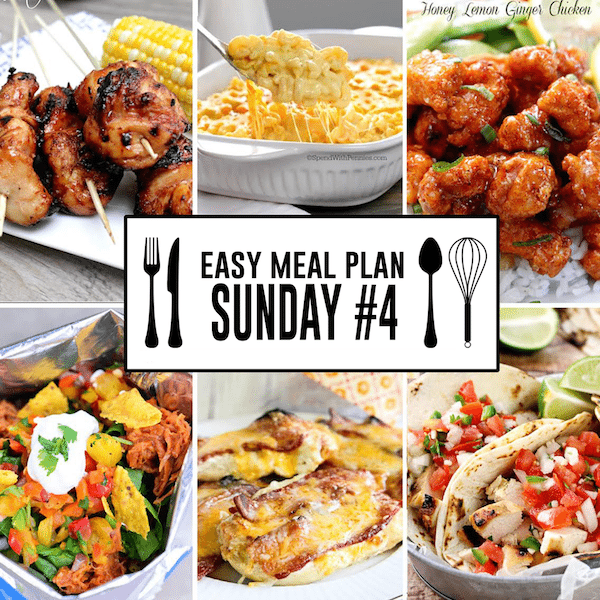 Happy Sunday! And a great Sunday it has been. We just spent the weekend with Zach's brother and his family, celebrating our little girls' birthdays. Addi and her cousin Tatum were born 4 days apart and getting them together is like the highlight of my life. So fun!
Also, big news for us – we are moving! And as heartbroken as I am about it, I know it's the right choice. Hopefully, we can get our house sold soon and will make our way up back to Cheyenne. I know. Who in their right mind would go there willingly? That would be us, the crazies. Luckily, we have lived there before, so it will be nice to already know people. Wish us luck. And if you know anybody that wants to buy a house in Fort Collins, Colorado, send them our way.
Now that we have the weekly recap done with, let's get this Easy Meal Plan party started!

GRILLED CHICKEN FRESCO TACOS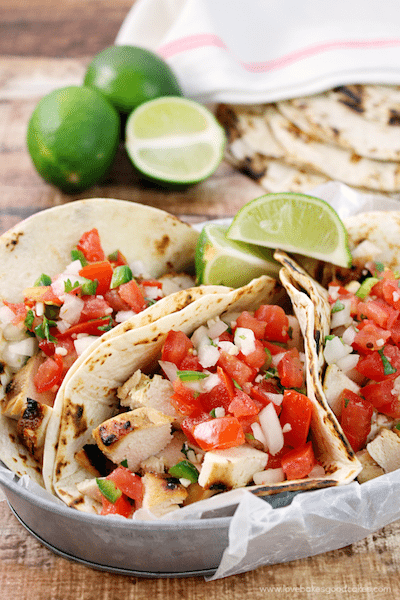 CREAMY MACARONI AND CHEESE CASSEROLE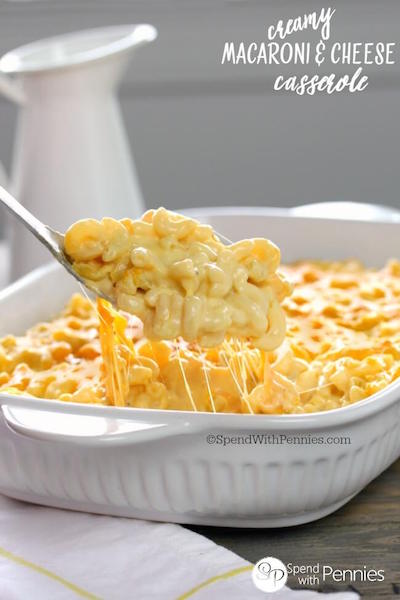 HAWAIIAN BBQ PORK WALKING TACO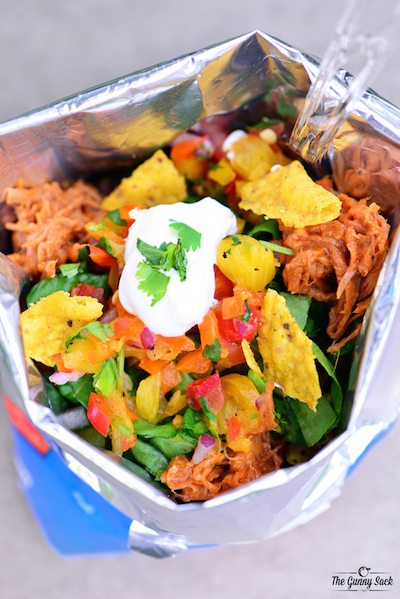 DATE NIGHT!
-KITCHEN CLOSED-

STICKY HONEY LEMON GINGER CHICKEN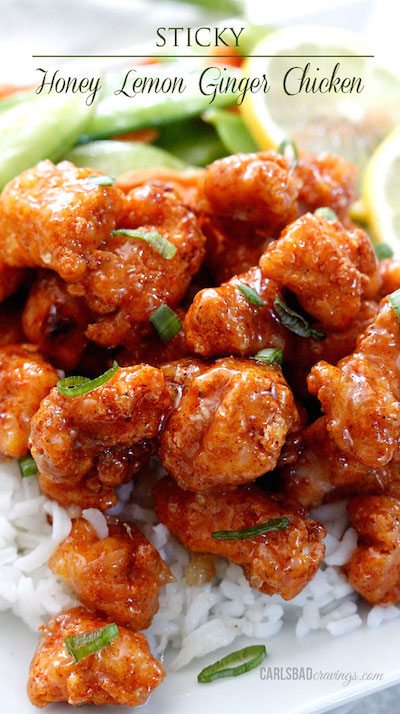 SWEET MAPLE BARBECUE CHICKEN KABOBS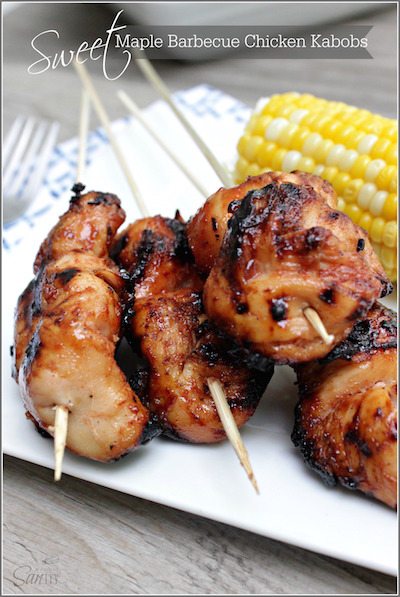 VANILLA DREAMBOAT DESSERT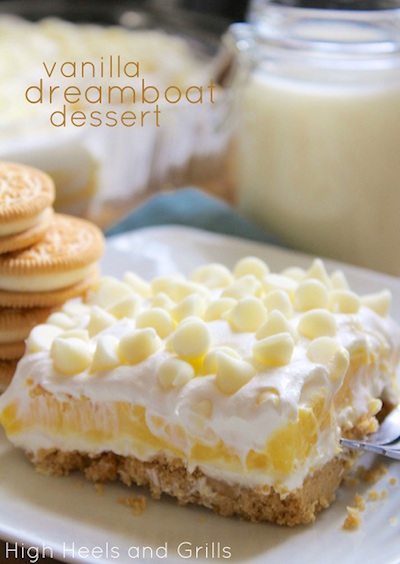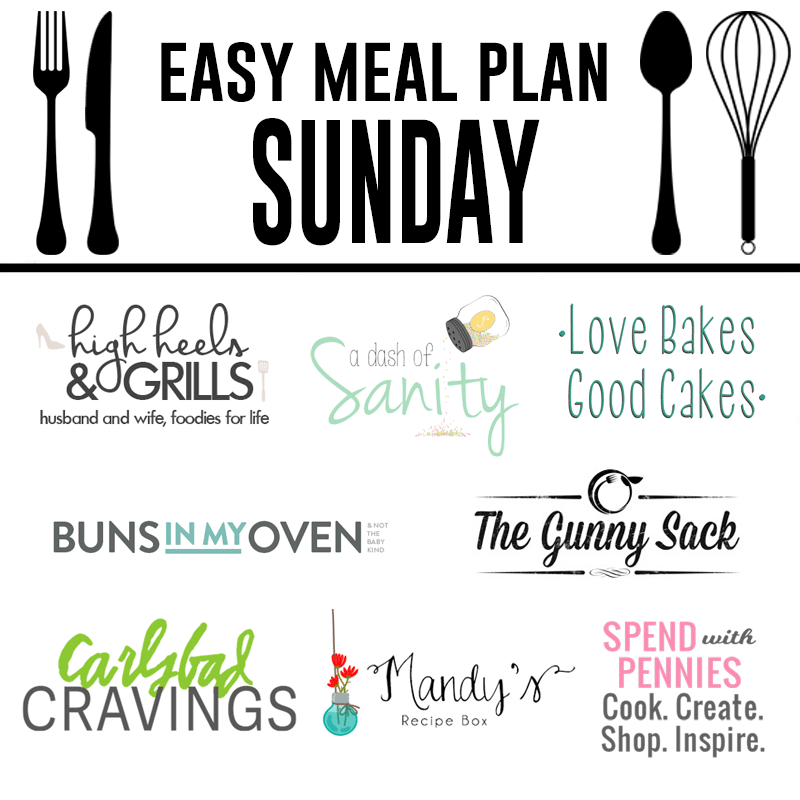 High Heels and Grills | A Dash of Sanity | Love Bakes Good Cakes | Buns in My Oven |
The Gunny Sack | Carlsbad Cravings | Mandy's Recipe Box | Spend with Pennies

-Sarah