Hello everyone, Zach here. So, you know that girl Sarah? She's a busy little bee. I don't know if you know this, but she works full-time, she does this blog, and all the while she manages to stay extremely attractive. Well, today she just didn't quite have the time to complete this post, so we are trying out a tag-team effort. She did the recipe, I'll do the post. What do you think of Tag-Team Thursdays?! No? Okay.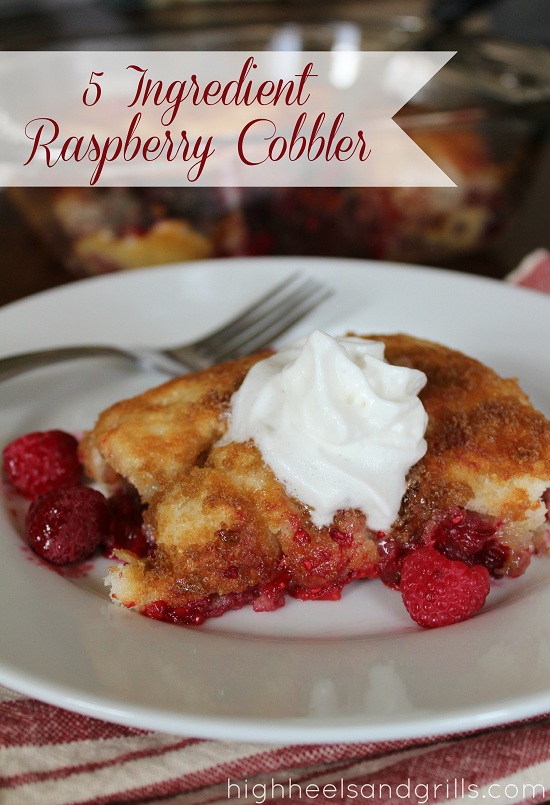 This little dish was fantastic! Sarah's co-worker, Lynnann provided the recipe to us. Not only is it good, but it's only 5 ingredients. The tartness of the raspberries is a perfect balance to the sweetness of the cobbler. We tried putting some cold raspberries on top of the hot cobbler with extremely awesome results. The raspberries just melt in your mouth. I could just talk about it all day… instead, I guess I'll give you the recipe.
1 cup sugar
1 cup all-purpose flour
1 tsp baking powder
1 cup milk
1 cup (ish) raspberries
Preheat your oven to 350°.

Combine the three dry ingredients together then add the milk. Mix well.

Pour the mixture into a greased 9×9 pan and sprinkle the raspberries evenly throughout.

Bake for about 30 minutes.

(Optional) For the last 5-10 minutes you can sprinkle some sugar on top to create a nice crust.
That's it. Easy eh? This dish can be enjoyed as a dessert or a breakfast, or as a midnight snack, or, or… well you get it. Whichever way you eat it, please enjoy it.
-Zach