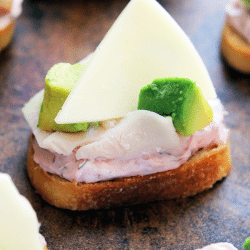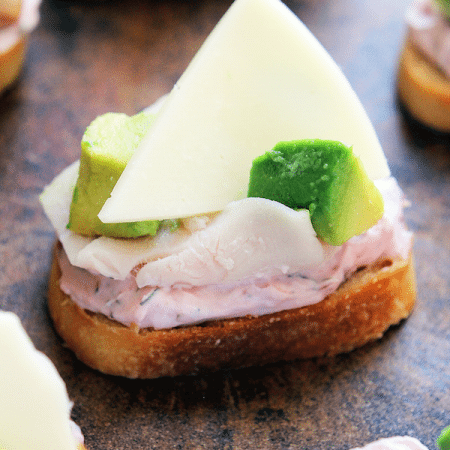 Thanksgiving Crostini
These Thanksgiving Crostini take all the favorite flavors of Thanksgiving and wrap them into one awesome appetizer! Made with Philadelphia Cream Cheese, they are sure to impress!
Preheat oven to 350ºF. Slice your baguettes into ½-inch slices and rub vegetable oil on both sides of the slice with a pastry brush. Bake for 12 to 14 minutes, until lightly golden.

In a medium bowl, whip the Philadelphia Cream Cheese until fluffy and smooth. Add the cranberry sauce and dill, and mix well.

Spread a tablespoon of cream-cheese mixture evenly atop the crostini.

Top with a turkey slice, avocado, and a provolone slice. Enjoy!
One serving is 4 crostini.